Ross Mellick is a Sydney-based consultant neurologist, practicing at the Institute of Neurological Sciences at the Prince of Wales Hospital with on-call responsibilities for neurological problems at the Royal Hospital for Women in Sydney and the Sydney Eye Hospital. His teachers in London included MacDonald Critchley, Prof Roger Gilliatt and Sir Russell Brain at the National Hospital for Nervous Diseases, Queen Square and Maida Vale. Sir Russell Brain extended Ross Mellick's neurological interests into active involvement with the creative arts which includes contributions to national and international exhibitions in state galleries as well as involvement as a teacher and curator.
Private Practise Details
Suites 5 and 6
Level 3 / 229-231 Macquarie St
Sydney, NSW 2000
Ph: (02) 9233 2994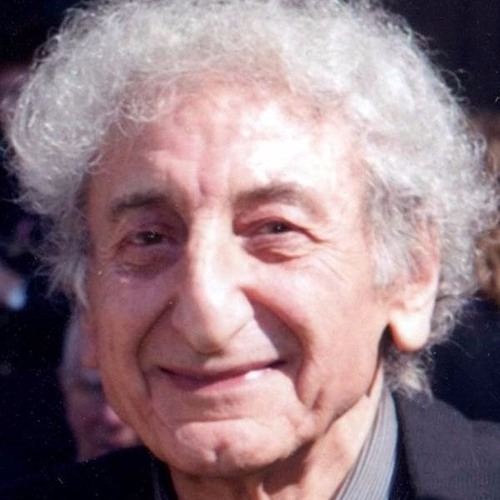 Dr Ross Mellick
MB. BS Uni. Syd, PhD. Uni. London
Fellow of the Royal College of Physicians, Edinburgh, Neurology FRCP (Ed)
Fellow of the Royal College of Physicians, London FRCP (Lond)
Fellow of the Royal Australasian College of Physicians (FRACP)
Member of the Australian and New Zealand Association of Neurology
Member of the Australian Neuroscience Society
Member of the Epilepsy Society
Biography
Ross Mellick was recruited by the late Professor James Lance while he was Medical Research Council Fellow at the Medical Research Council Department at the National Hospital for Nervous Diseases, Queen Square, under its founder, Professor John Cavanagh. He then joined the first academic Department of Neurology in Australia under Professor Lance as part of the new medical school of the University of New South Wales. He is referred to in the History of Australian Neurology and the History of the Australian Association of Neurologists – "The Flowering of the Waratah" by M.J Eade 2000".
He has a joint appointment with the University of New South Wales Department of Medicine. His current duties as a VMO involve treatment of acute neurological admissions to the Prince of Wales Hospital and availability for on-call for neurology to all other specialties. His duties also include postgraduate teaching in neurology and preparation of registrars for the membership examination for entry to the Royal Australasian College of Physicians.
He is a member of the Workers Compensation Commission and an Appeal Panel Member for the Commission. He has lectured at a WCC Forum presenting on "Bias in Medical Decision Making" and also with Professor Ian Harris, Professor of Orthopaedic Surgery, who has a particular interest in the operation of spinal fusion for back pain without objective diagnostic signs and without spinal instability.
He also contributes to subjects of social interest and provided on invitation a book review for Monash University Press and Plus61J on the publication "Human Rights and Human Wrongs" by Professor Colin Tatz.
Ross Mellick has had a private practice since returning to Australia.
He also has had a Medico-Legal practice for several decades which he conducts in accord with the Schedule 7 (Rule 31.23) of the Expert Witness Code of Conduct. He is consulted by representatives of Plaintiffs and Defendants and reports are prepared in regard to the paramount duty of presenting an independent opinion supported by reasoning, with the purpose of presenting neurological understandings to assist the court impartially. He has no arrangement with any referring source or side in the existing adversary system.
Medical and Neurological Training:
National Hospital for Nervous Disease, Queen Square, London.
National Hospital for Nervous Disease, Maida Vale, London.
Guys Hospital Medical School, London.
West End Hospital for Neurology, Neurosurgery and Psychiatry, London.
West Middlesex Hospital, London.
Royal North Shore Hospital, Sydney.
Royal Prince Alfred Hospital, Sydney.
Recent Publications relevant to Neurology and Neuroscience include:
Successful Treatment of Multidrug Resistant Intracranial Tuberculomata. Authors: Richard P. Sullivan, Hazel F. Goldberg, Ross S. Mellick and Jeffrey J. Post. Case Reports in Infectious Diseases Volume 2016, Article ID 1841529.
Ocular myasthenia gravis in a person with tetraplegia presenting challenges in diagnosis management. Authors: Sumitha Gounden, Bonne Lee, Ross S Mellick, Susan B Ruthowski and James W Middleton. Spinal Cord Series and Cases (2016) 2, 15037: International Spinal Cord Society.
Adult onset of opsoclonus-myoclonus syndrome associated with positive voltage-gated potassium channel antibodies. Z. Calic, R Mellick presented at the European association of Neurology, Berlin 2015.
Human Rights and Human Wrongs: A Life Confronting Racism. Colin Tatz 2015, Book Review for Monash University Press Publishing and Plus61J.
Perspectives on Human Suffering, eds. Jeff Malpas and Norelle Lickiss Springer 2012, Chapter 25 ,"Mental Suffering and the Brain: Insights from Neurology and Literature", page 337-356.
The Neurology of Laughter: Literary section, Australian Financial Review, Friday 22nd 2008, page 1-6.